Cake smash sessions are always one of my favorites. Probably because I want to live vicariously through the little ones and eat cake the same way.
This family and I go way back. I grew up with their parents and have known their mama since middle school and their dad since high school. Avery, their oldest, was in the same class as my daughter and sweet Hallie will melt anyone's heart that she meets.
When Christi was pregnant with Hallie, they found out at a routine sonogram that Hallie had HLHS, a heart condition that would require 3 heart surgeries in the first three years of her life. As you can imagine, worry and anxiety were the first reactions of Hallie's parents. They started praying, and being grateful for every little blessing that came their way. They even started Hearts for Hallie. What they didn't know was Hallie was going to be a warrior. This precious little girl has defied all odds and amazed everyone, including her doctors. I tell Christi all the time, that she's the healthiest heart baby I've ever seen! I mean look at this squishy mushy goodness right here.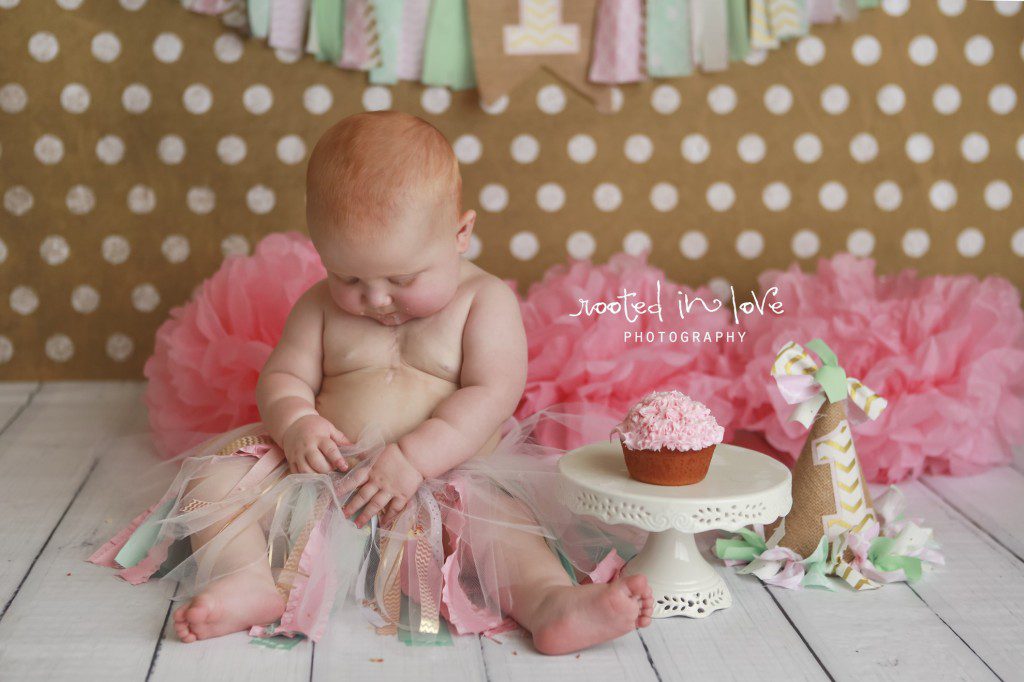 Hallie has already had two heart surgeries and will have another one before she's 3. I knew that big sister had gorgeous red hair but it was so precious to see Hallie's red hair coming in too! Put that with her pretty hazel eyes…oh my guh!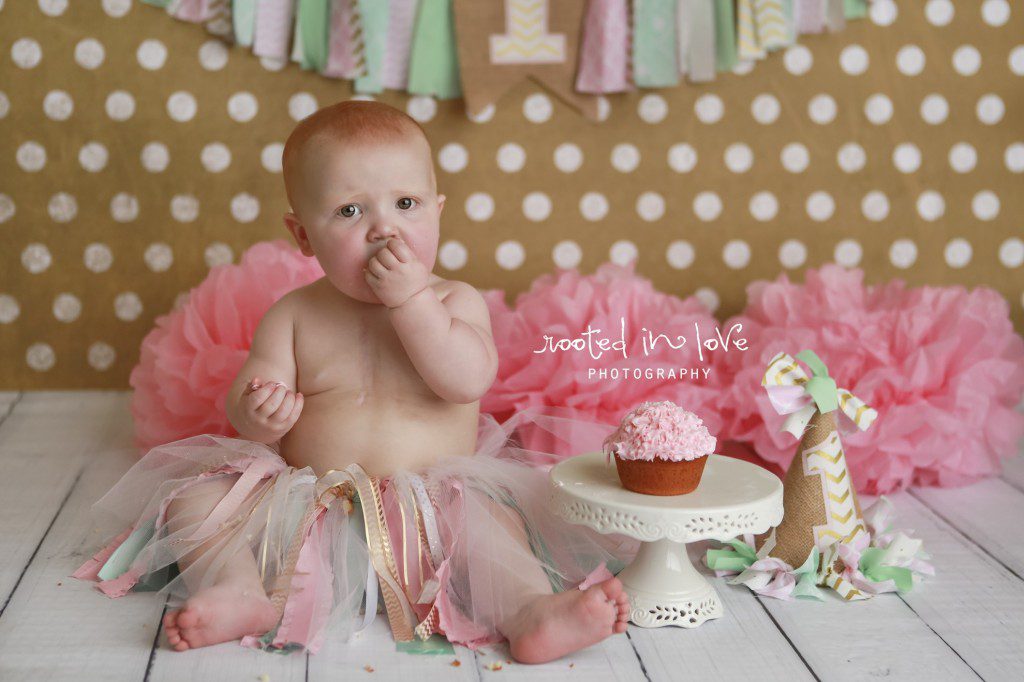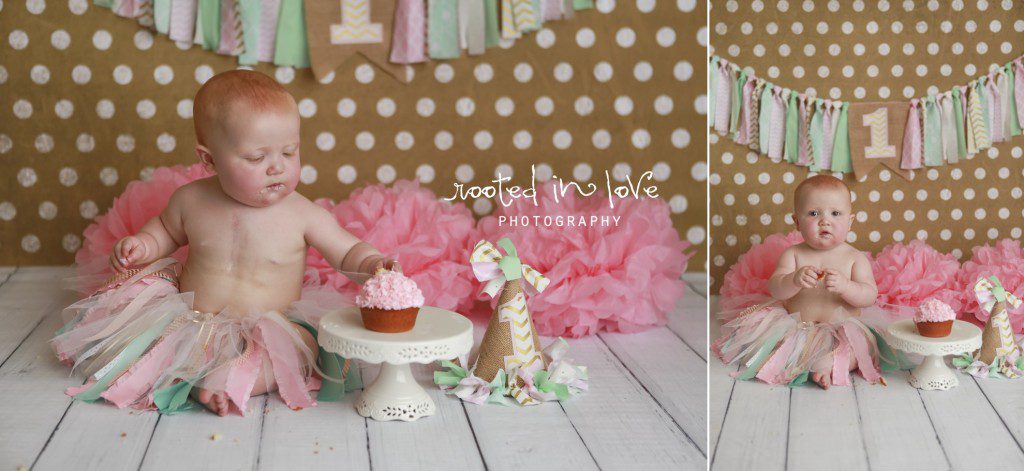 Mom made her adorable tutu and even these fun cupcakes! The matching hat and banner was made by our ever so talented friend at Kelly Jo Studio.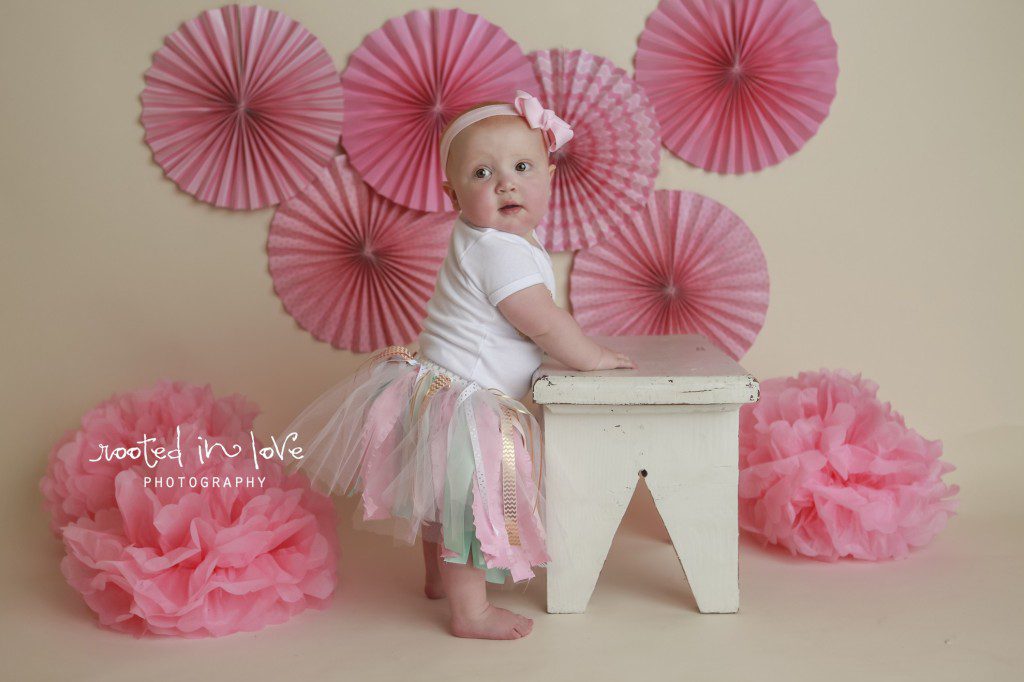 Another family with gingers all in the same week. I've gone to photographer heaven.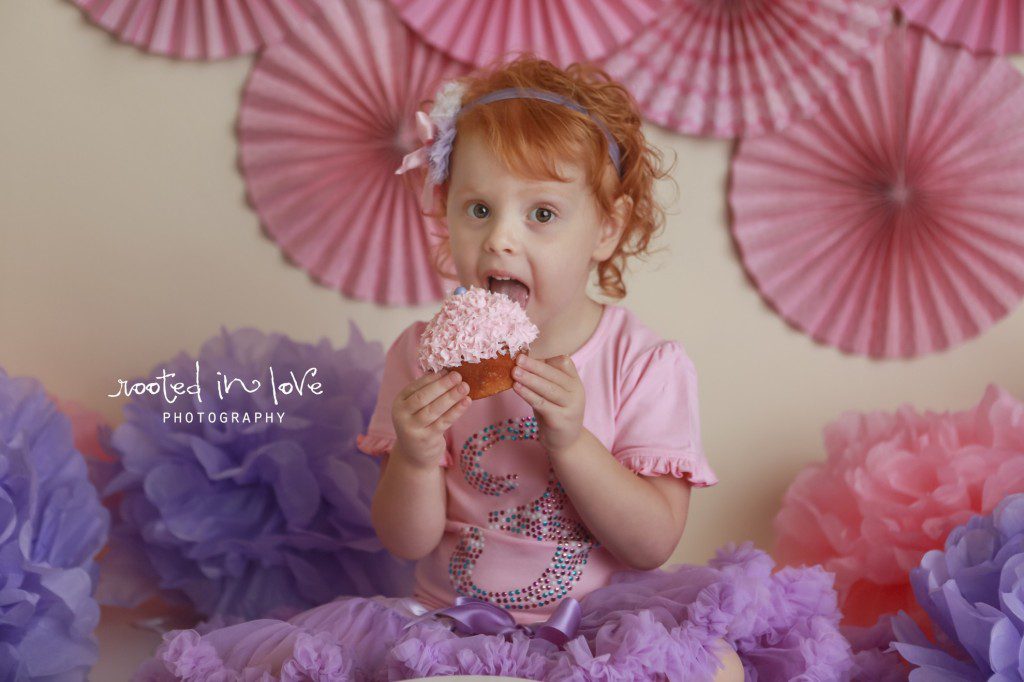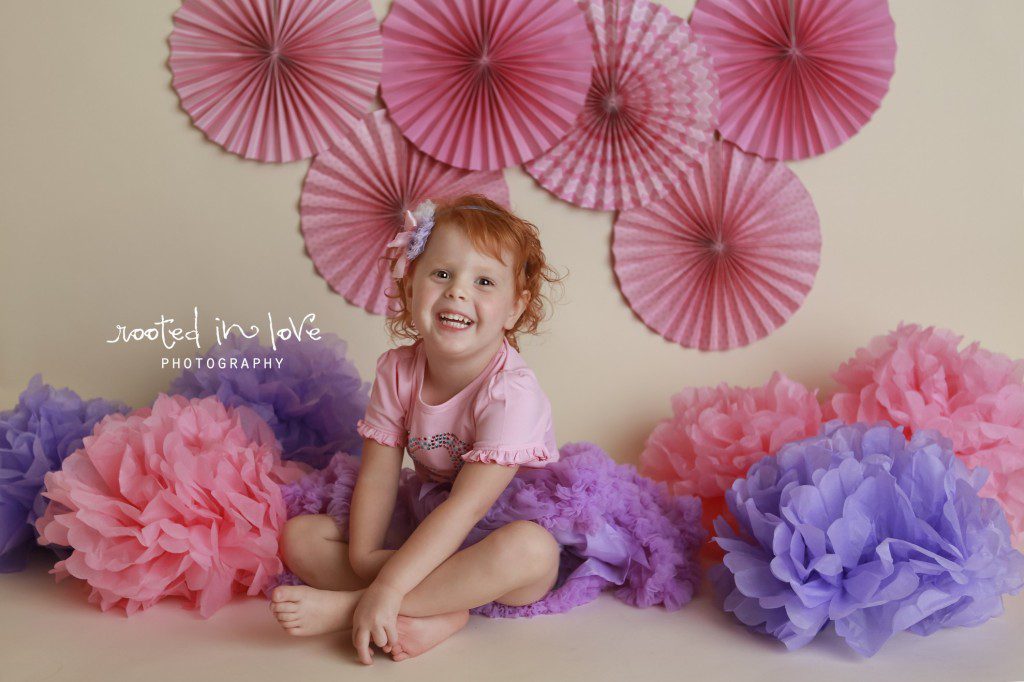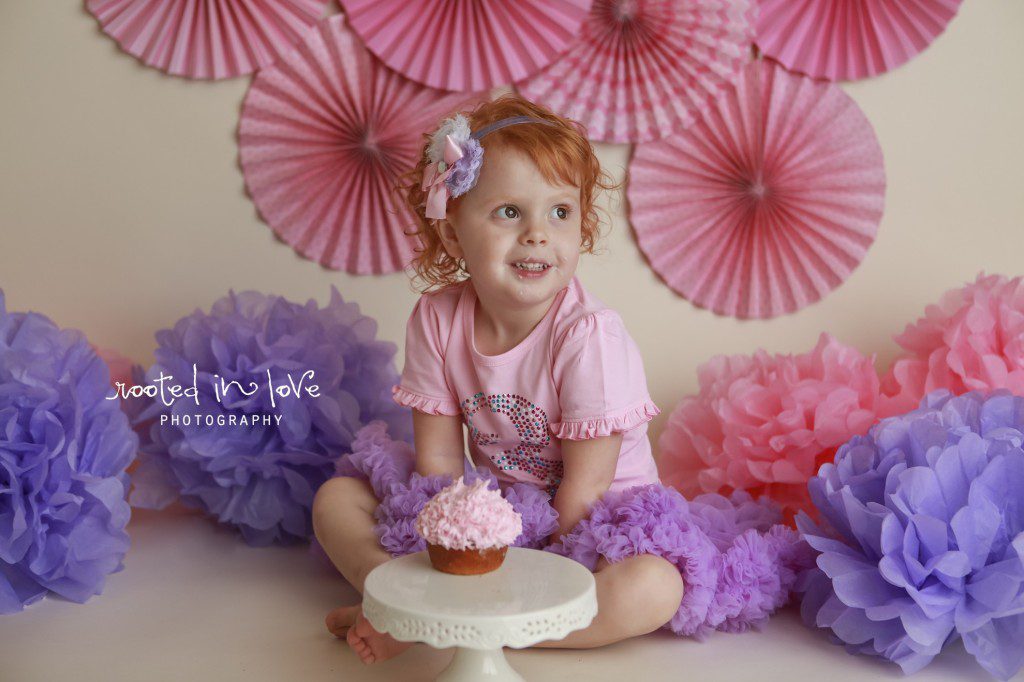 But probably my favorite part of the entire session was that dad was the best sport ever. He always is for our sessions. He's not ashamed to dance, sing, act crazy all to have his girls smile. That's true love right there. I'd say by this photo, it was all worth it.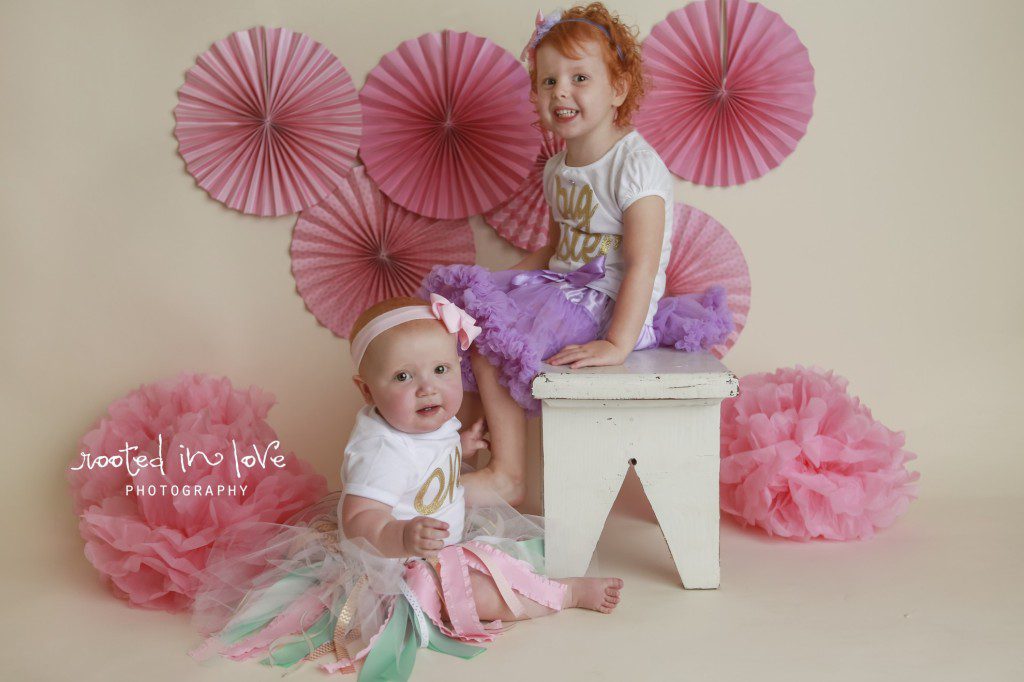 To find out more about Rooted in Love Photography and possibly booking a Fort Worth cake smash session, please click here.