One of the not-so-glamorous parts of my job is the business side of things. It's most certainly a daily learning process. One thing that makes my head spin is taxes. Like I'd rather have a root canal than deal with them but you can't avoid them, that's for sure.
As a small business owner, I look for every single way to help myself out come tax time. Yes, sometimes it's a pain to keep every single receipt and expense noted, but come April 15th when I see what a difference it makes, I'm so so glad that I did.
I wanted to share a big game changer for me. It's an app called Mile IQ. Up until I discovered it, I tracked mileage but I wouldn't do it until months later. I would just look at my calendar and keep track of sessions. I was trying to track mileage months later. Really, I just avoided it bc it took so long to document. Now it takes me about 30 seconds a day and I just swipe my finger AND…this was the biggest part…I more than tripled my mileage tracking! I wasn't tracking all those trips to the post office, bank, prop/supply shopping so I was missing out a hundreds and hundreds of miles!
As you drive, MileIQ will automatically detect your trips and download drive cards. You just get to relax and watch your miles add up 🙂
Now it logs every single drive you make, whether personal or business. Every day during the car pick up line while I'm waiting for my kids, I classify them. It literally takes me less than 1 minute.
Once MileIQ has detected that you've taken a drive, a drive card will automatically show up in the app with start and end locations, mileage, and time. Once you see the drive card, you simply swipe it to the left for personal or swipe it to the right for business. Isn't it so genius?!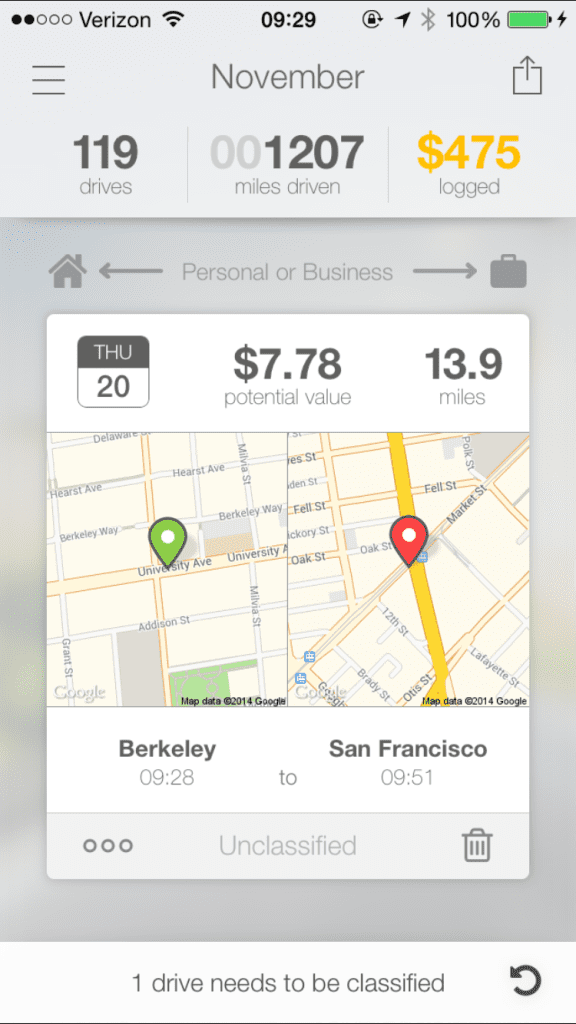 You can even get super fancy and choose a purpose with a long swipe and pause.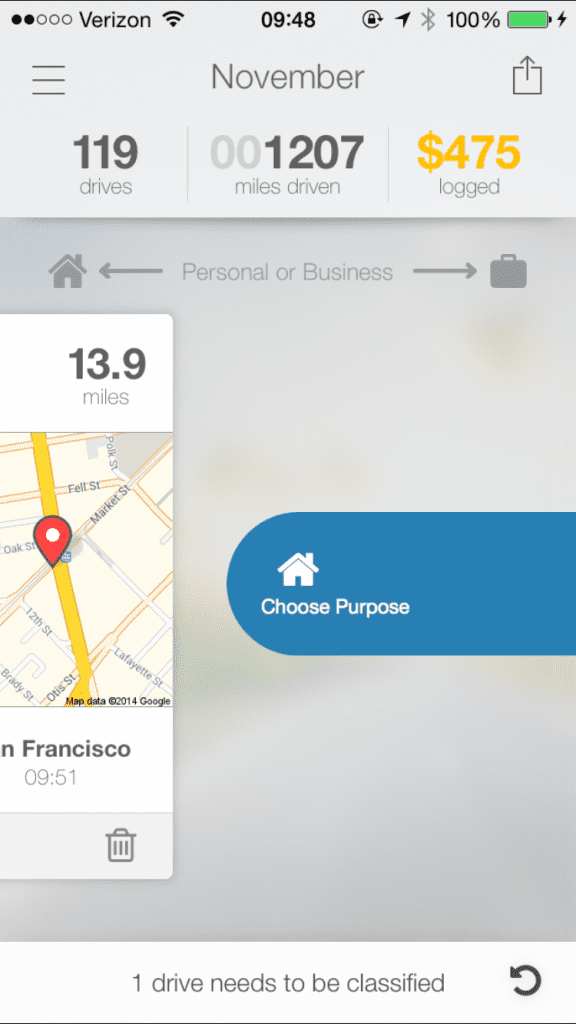 You can classify it into any of these categories for business purposes. If you want to get super nerdy, you can customize them even more in your dashboard if you'd like.
The Mile IQ app is free and you get up to 40 drives for free per month, but I practically live in my car so those 40 trips went really quick. It's $5.99 a month (the price of giving up a latte) but it MORE than paid for itself in the very first month! Even then, you get to write that expense off too!
I just visited my CPA this week. You know it's a good app when he's writing it down and using it and telling his clients about it. It literally took me from owing money to getting a refund. I told you… game changer.
If you'd like to try Mile IQ, here's a 20% off coupon to save on a one year membership https://www.mileiq.com/invite/PGGEF
I promise you will love it and come tax time you will be so glad you took a minute of your day to document it.