It's not every day (or ever) that a photo goes viral. This was a pretty fun story and I realized I never blogged about it. Last year one of my dear friends had her sweet baby girl, Clara. We meet for coffee nearly every Friday and she joked about how cool it would be if I captured her birth. I had never photographed a birth before and there was a part of me that was really really nervous but also just so touched that she would consider me for her birth. Well time just got away from us and we never really got anything "on the books."
Fast forward and I was wrapping up a session with a client and received a group text that Jenn was at the hospital and Clara was about to make her debut! We were all so excited. I was about ten minutes away from the hospital and was sort of in a conundrum wondering if I should go. I had my camera with me, I was so close but we never really made it official if she wanted me to capture this big event. That's not exactly something you show up uninvited for, but that's exactly what I did. I showed up at the hospital completely unannounced and said, "Surprise! I'm here if you want me and I'm gone if you say, BUH-Bye."
Thankfully, Jenn was really excited, but pretty sure her husband was the most surprised but he was a really good sport. Don't mind me, I'm just over here in the room with you while your wife is birthing a baby.
Jenn is an amazing 2nd grade teacher and really dedicated. She already had her lesson plans written but her husband was going to meet her substitute teacher in the parking lot because the baton hadn't quite been passed to her just yet. On a whim, I took a photo of this transaction. I just thought it was hilarious she was smiling and had her lesson plans with her and she was IN LABOR. Just goes to show the heart and dedication of a teacher. I was a teacher myself for six years and grew up with parents who both taught for 25 years. So I know firsthand how much teachers consider their students to be their very own kids.
I snapped a photo and texted it my husband and he messaged back, "Is she doing her taxes?" We laughed and she delivered a beautiful, healthy baby girl an hour later and it was 100% worth it being in that room to watch Clara take her first breath and to see Jenn's expression when she first laid eyes on her. OH MY HEART was mush.
I posted it online right around the time that Teacher Appreciation Week was happening. Then things went a little crazy, to say the least.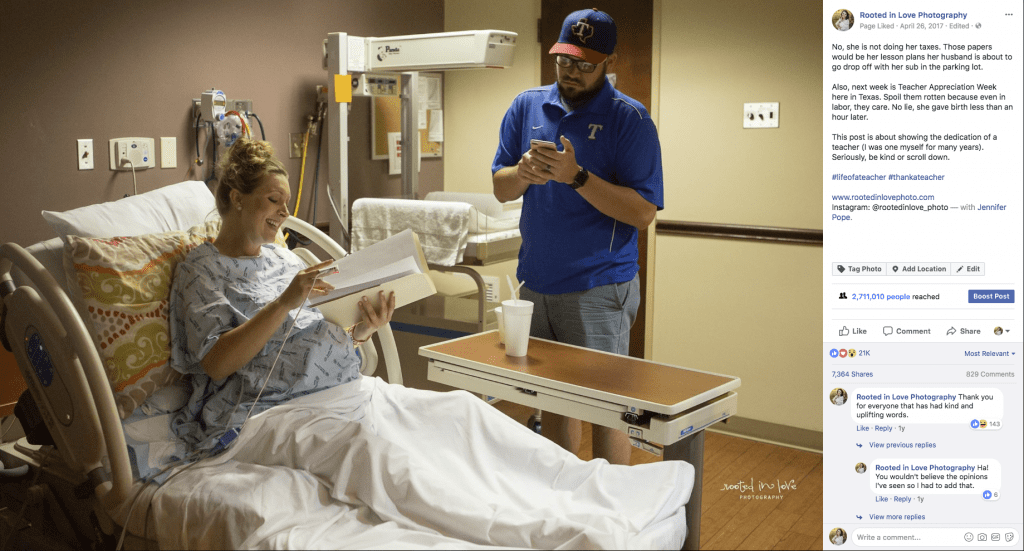 It started with a few shares, then hundreds more, then thousands more. I'm lucky usually if I can get 1,000 people to see one of my photos because of Facebook algorithms. Small businesses have a hard time getting their posts to be seen through all the "noise" on Facebook. Love What Matters, a page that shares uplifting and heartwarming stories, reached out to me and that's when things really went viral. I was pretty excited when 5,000 people saw it because that NEVER ever happens, but then 2.7 million people saw it and then the phone calls started happening. CNN, ABC, NBC, The Associated Press, Scary Mommy and even the Ellen Show called. It.was.crazy. It made it on several news media outlets including Good Morning America. Here's my super "high tech" recording of it. 😉
We all just laughed so hard about it. I mean it's a photo of a lady holding a file that went viral…who would've thought? But really it's so much more. I think so many can relate to this….either being a working mom or the seeing all the love and work that happens in a teacher's life that most of the time goes unnoticed. Pair that with Teacher Appreciation Week and I think that's why it went viral. She got some free dinners and some cool gifts out of it, but we were holding out for Ellen. 😉
It sure was a fun 15 minutes, but gosh it was exhausting. I'll be just happy living my small town life with humble beginnings. Since then I've captured a handful of births and they truly are amazing to witness. Clara just turned a year and she was born a super star! I can't wait to tell Clara when she's older remember that one time a photo went viral?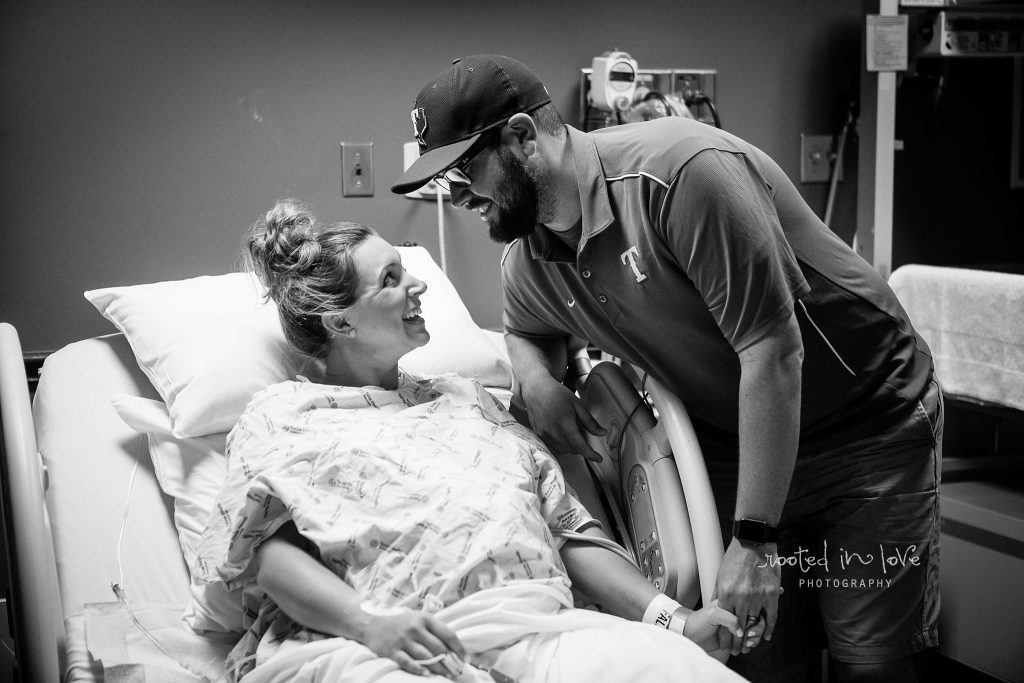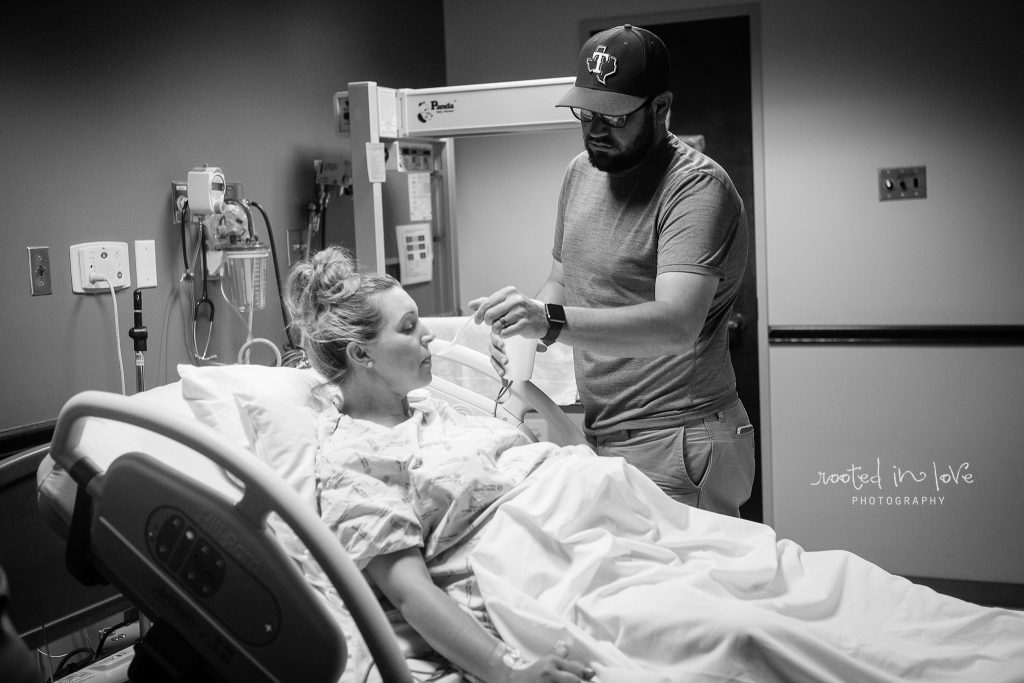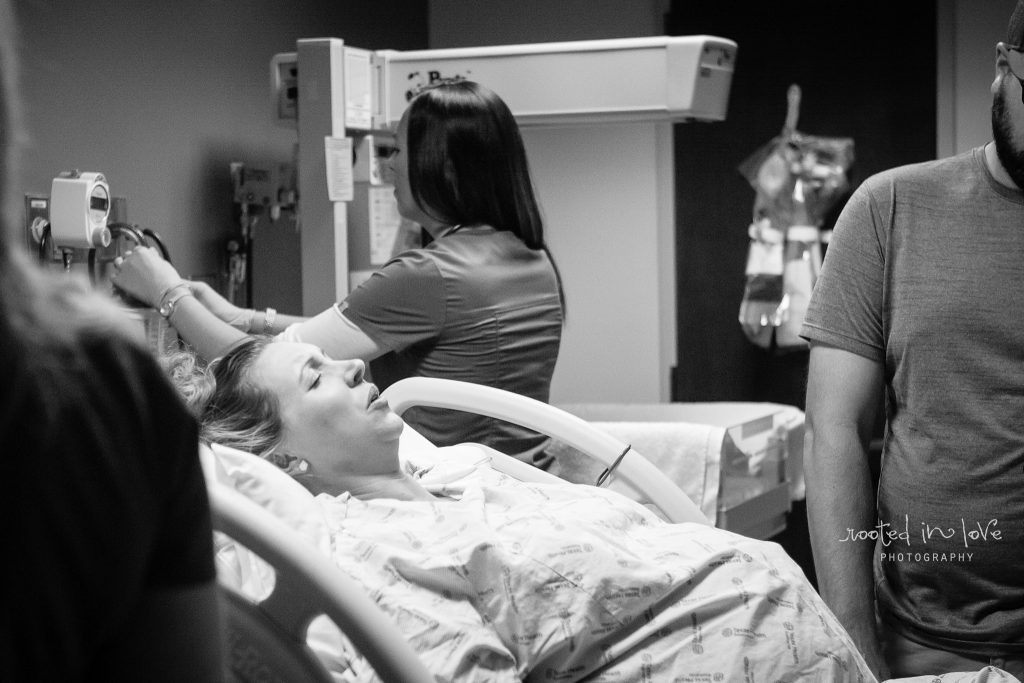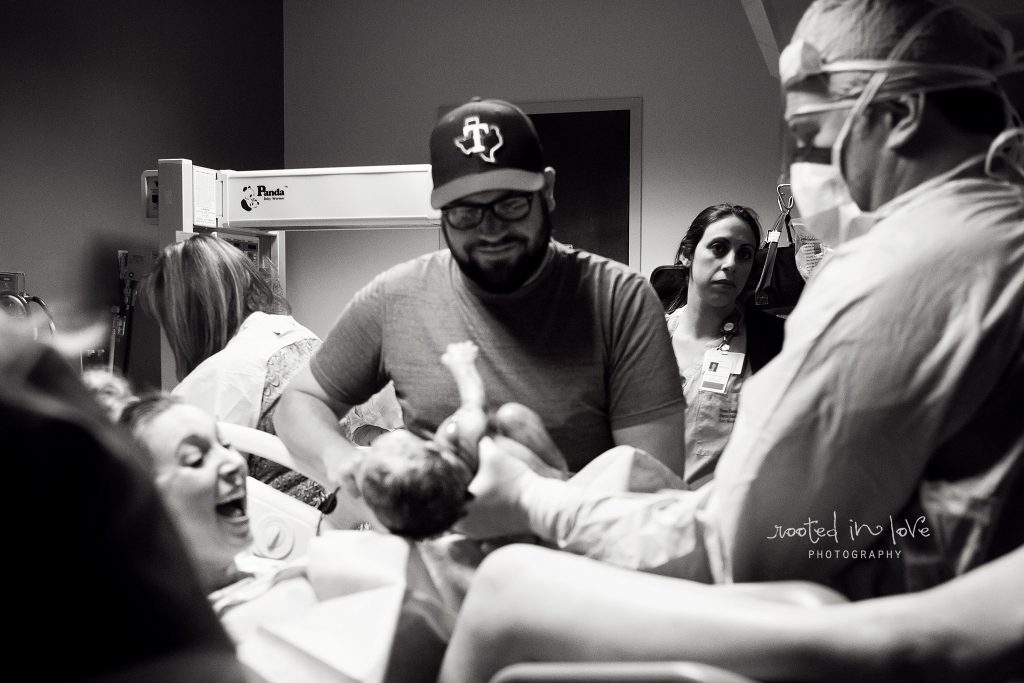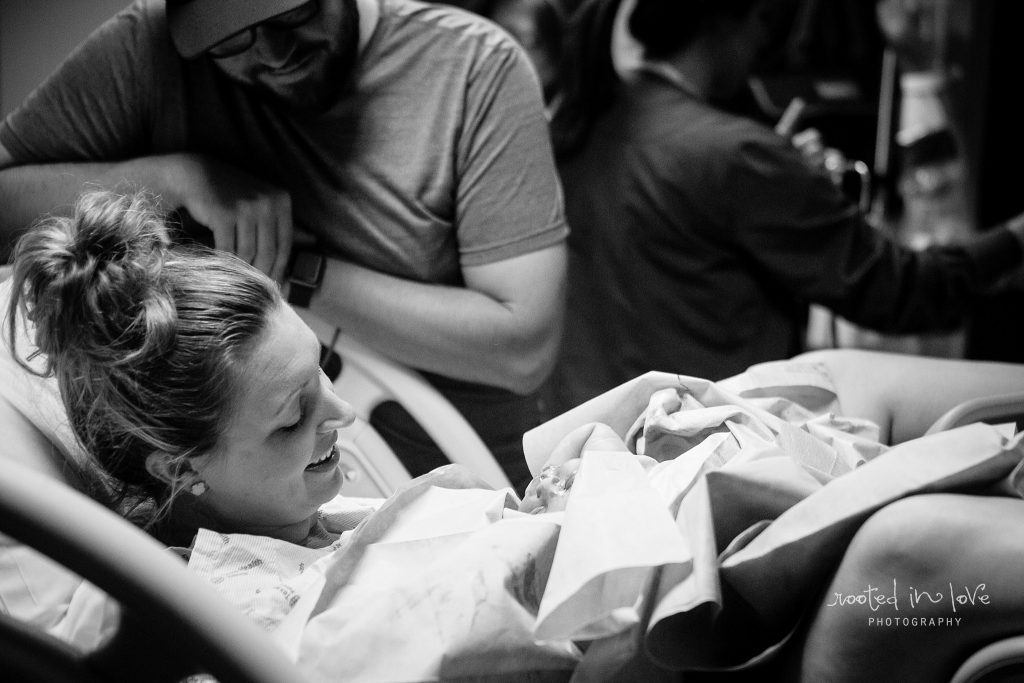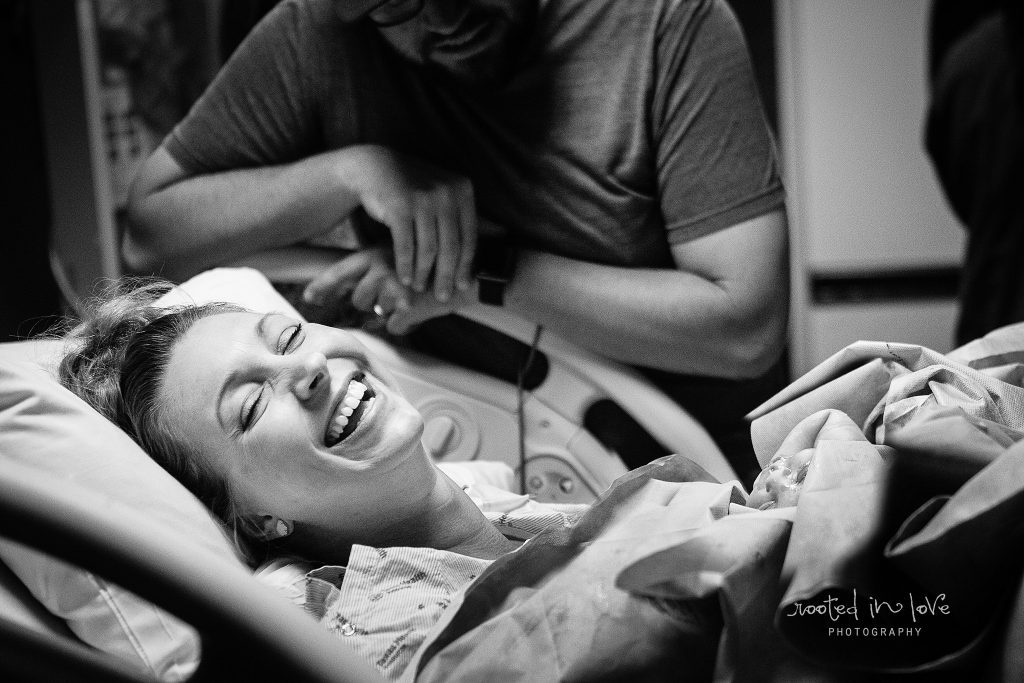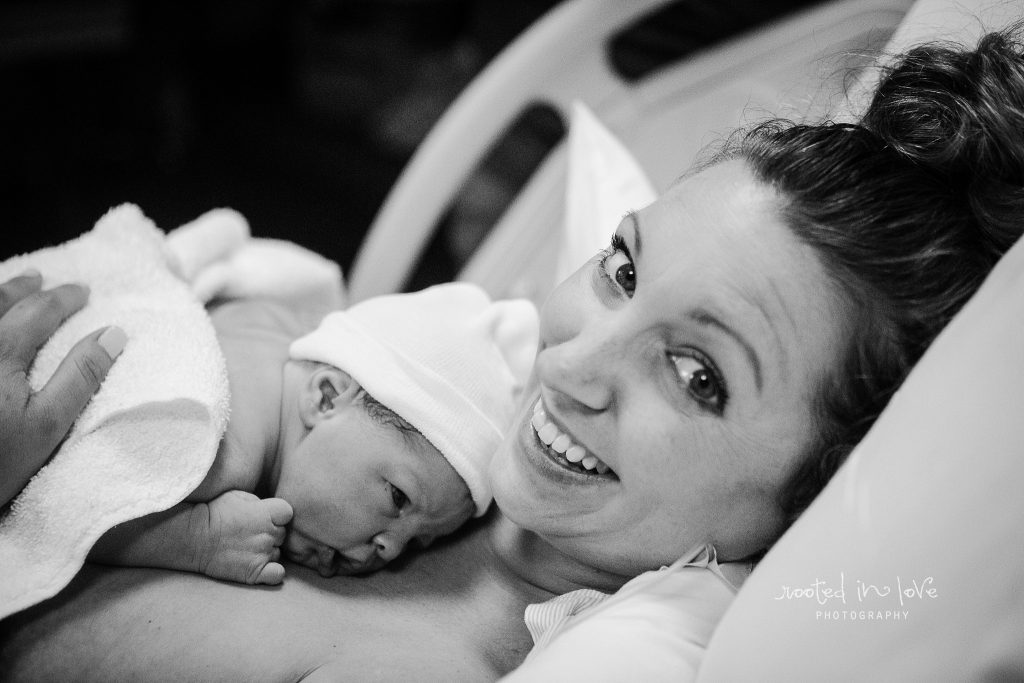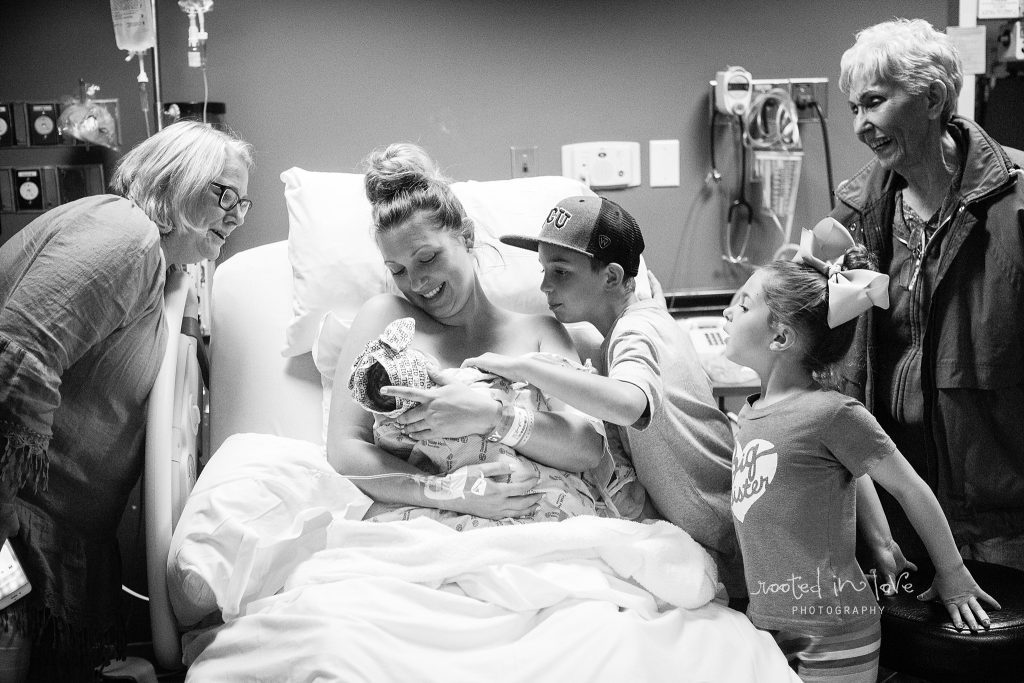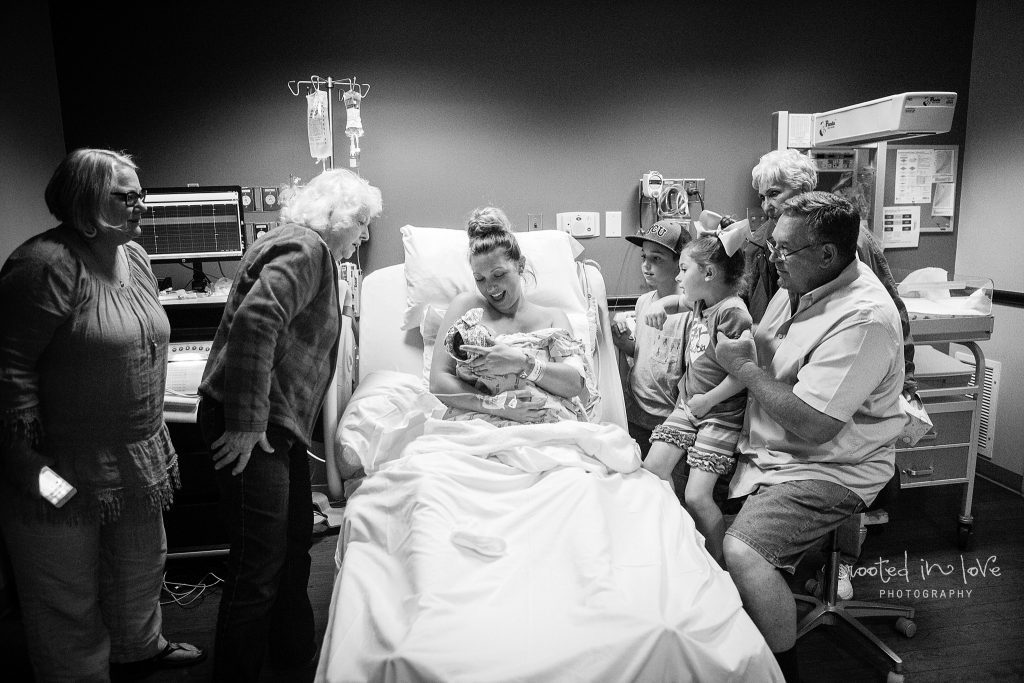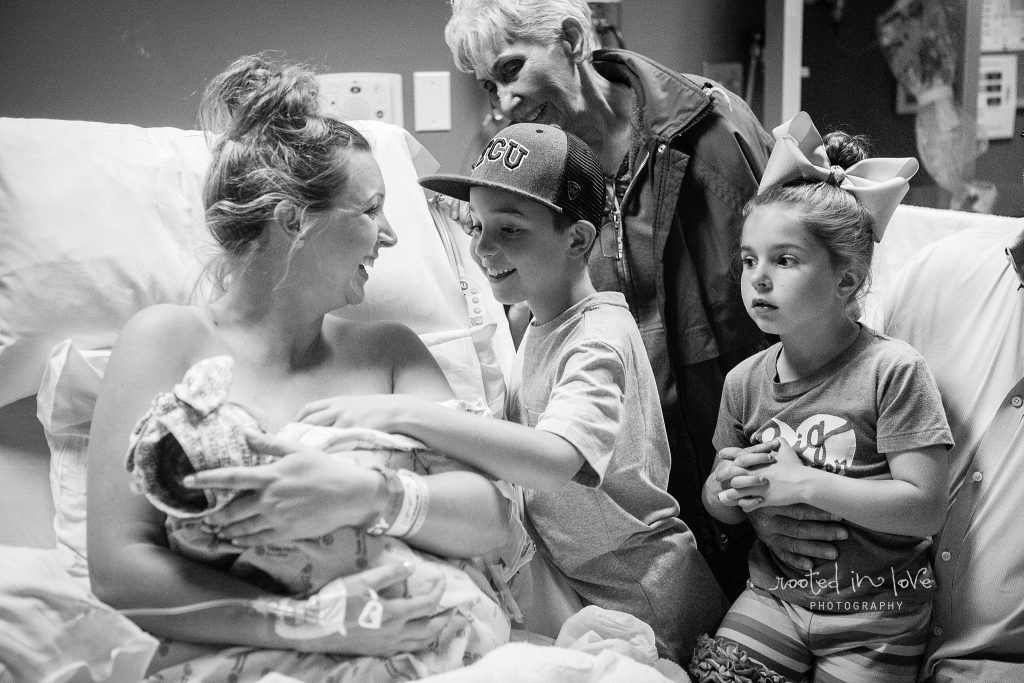 Then we did sweet Clara's newborn photos and just look at our beautiful!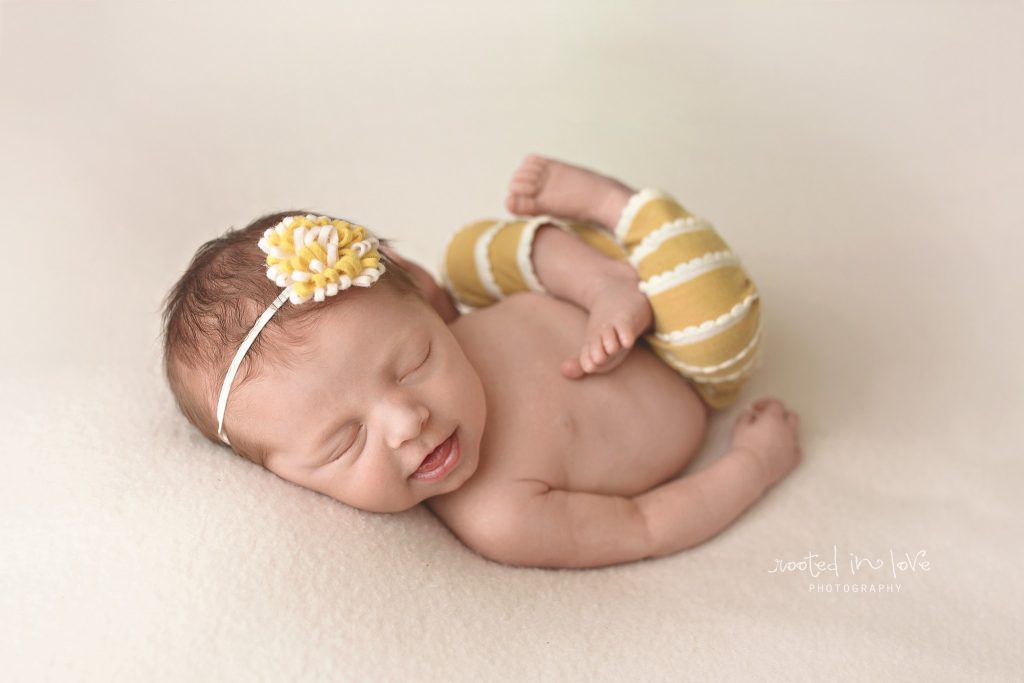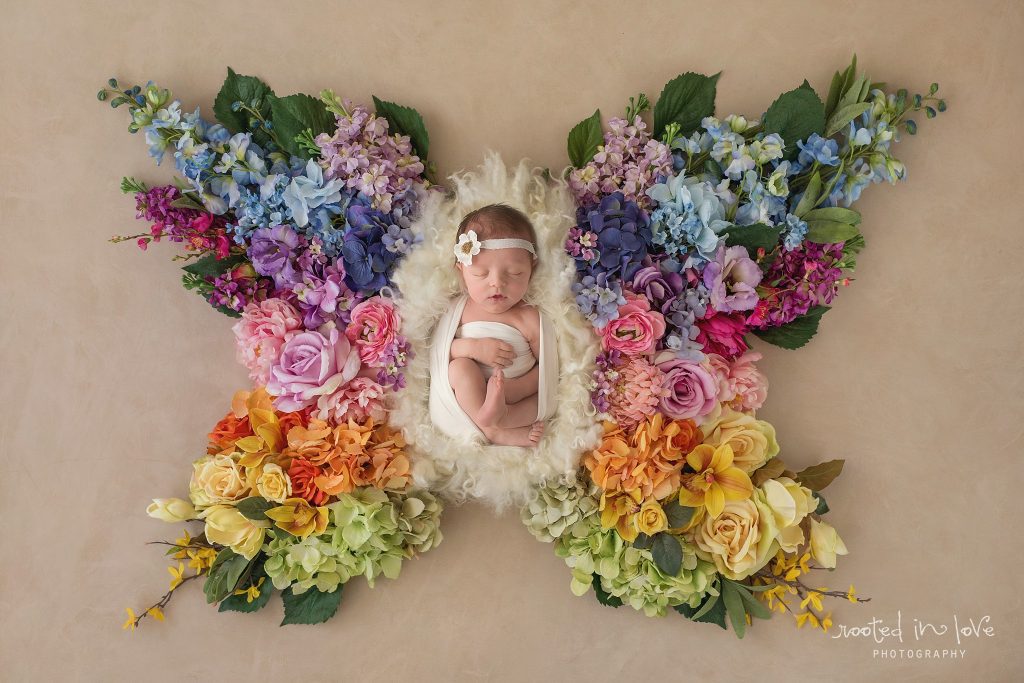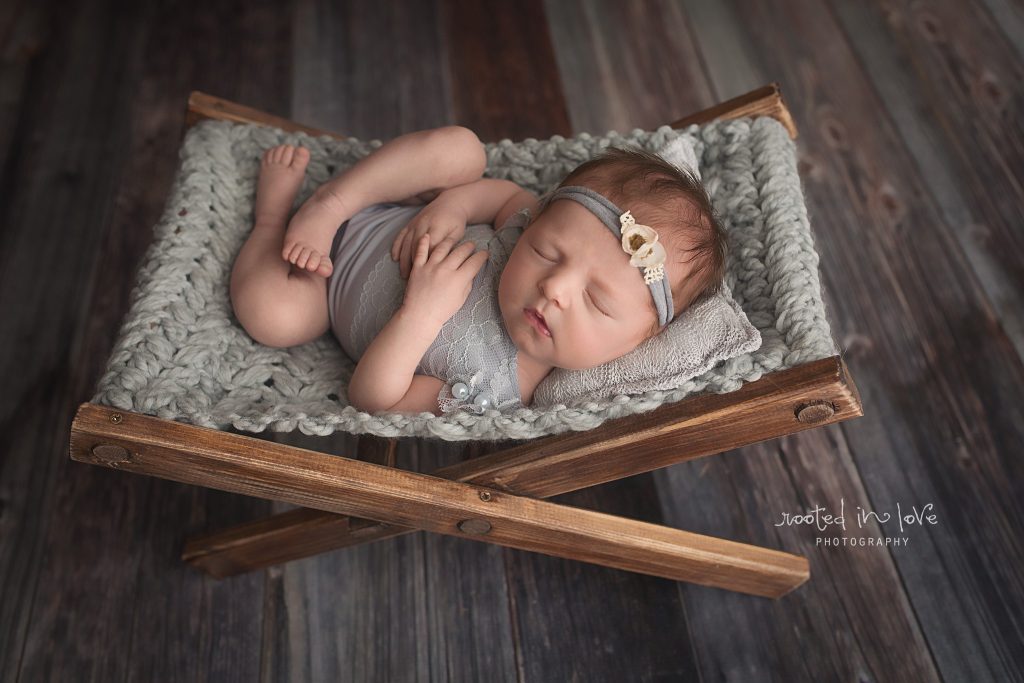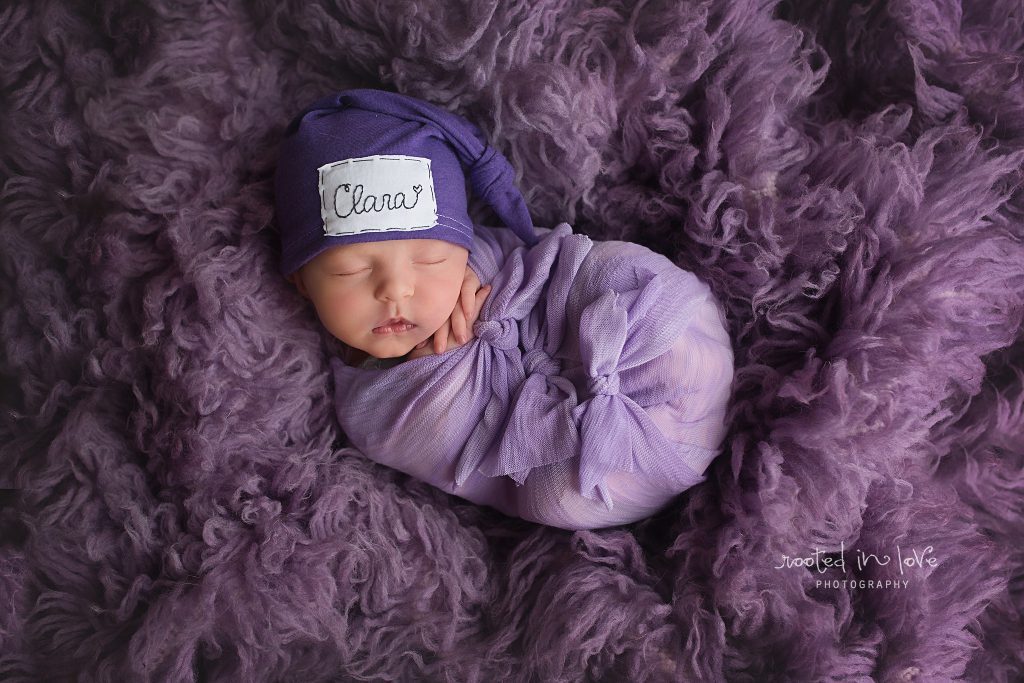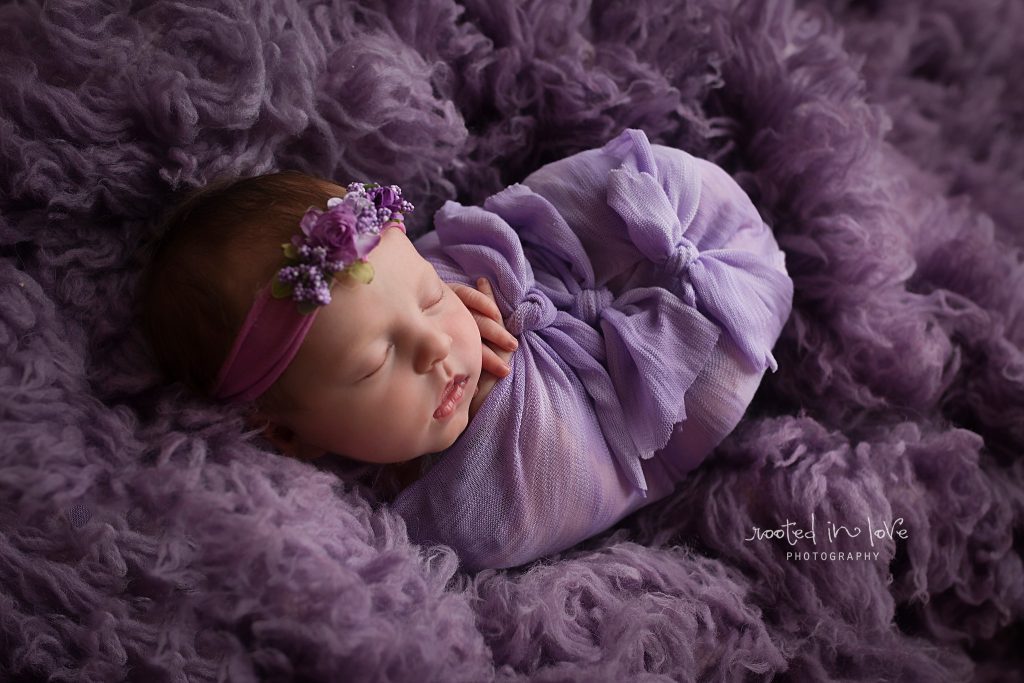 To book a session or get more information about Rooted in Love Photography, click here.