Oh what a fun session this was. Stacy and her family of four are about to move to Houston and they wanted to capture family photos before they moved away. Her husband is already living in Houston and made the trip up here to make sure this session happened. Van Zandt Cottage was a perfect location for them. There's something about that porch that screams family to me. Van Zandt Cottage is the oldest house in Fort Worth on its original foundation. It's recently undergone renovation with a fresh coat of paint and a new porch.
Stacy's oldest son, just in time for photos, broke his wrist. We took a few with it hidden but they fully embraced it in the photos. I love that when family wants to accurately portray how real life really is.
I'm not sure you fully realize how miraculous it is that this session happened. It's rained 21 out of 27 days in Texas so for there to be this beautiful light, for once Mother Nature cooperated.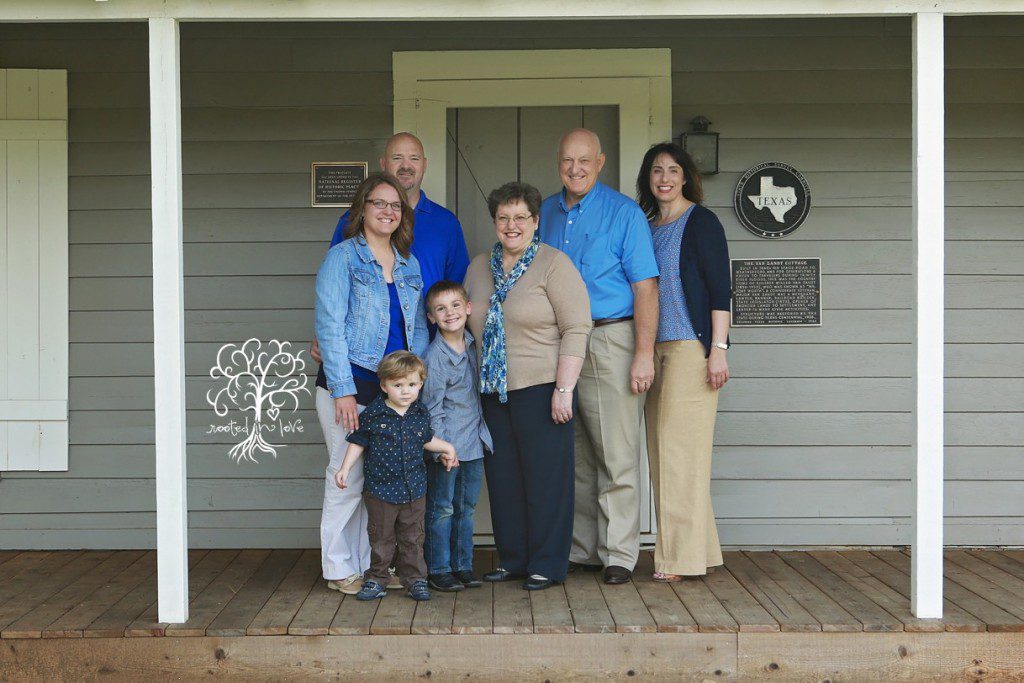 How precious is this? 100% unprompted! Makes it even sweeter now that you know that!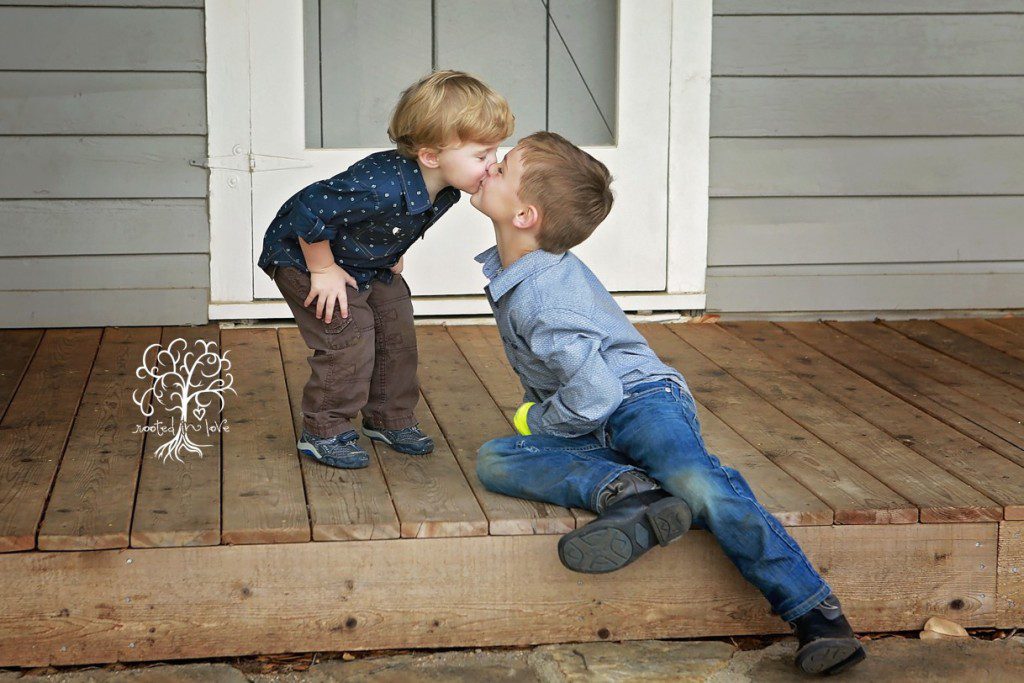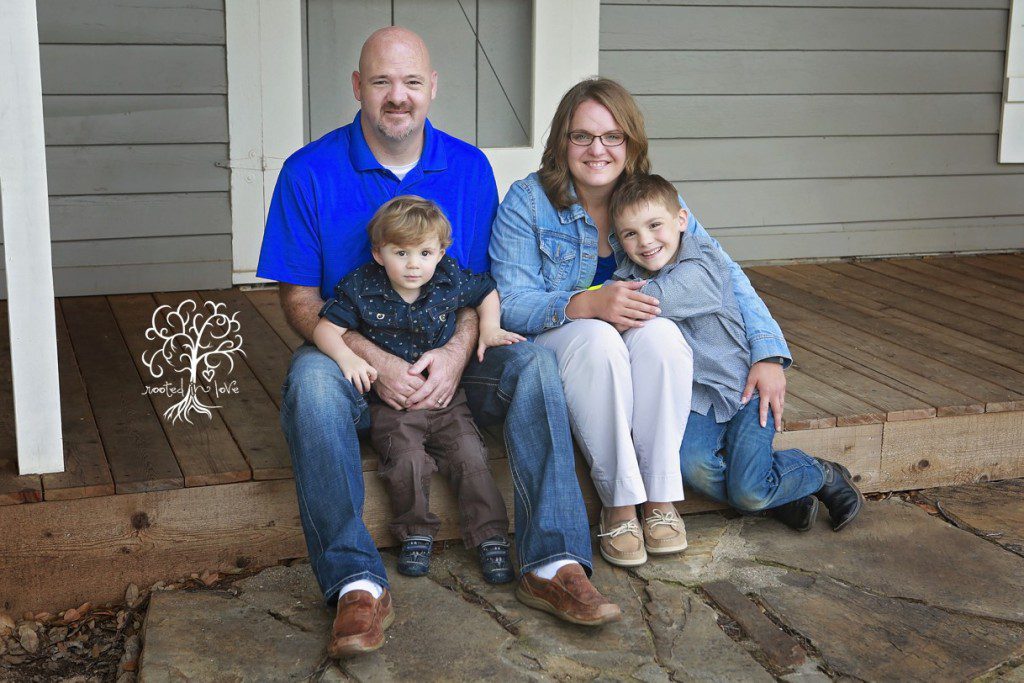 Stacy had one request to get a photo of her boys with her dad. The boys call him "Cappy" which is short for Captain. He was in the air force and a pilot for Delta for years. This is one of my top favorite photos I've ever taken. The playfulness, the joy on Cappy's face, the jackets….it's all just better than I could've imagined.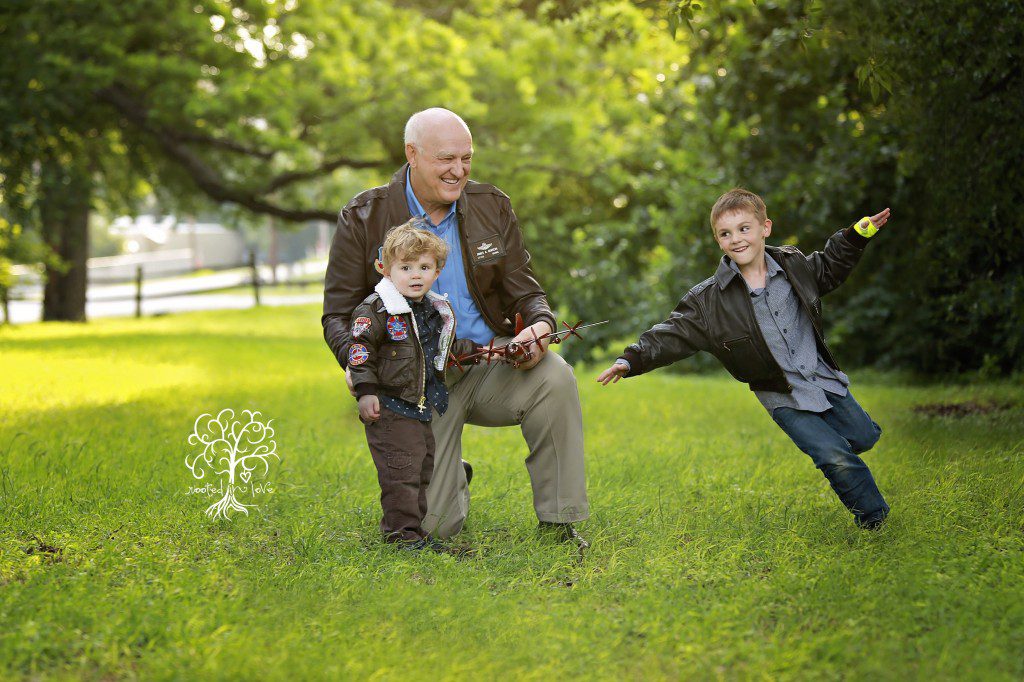 It's quite obvious that these boys are absolutely crazy about their grandparents.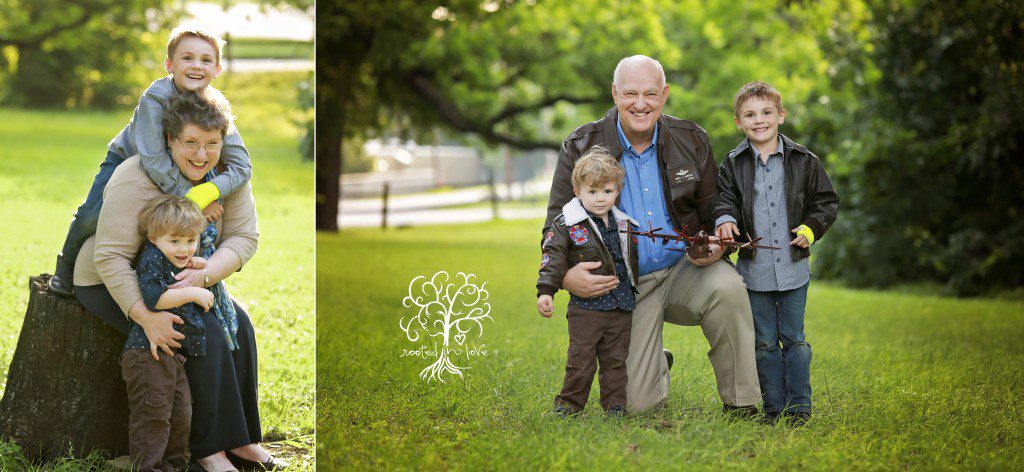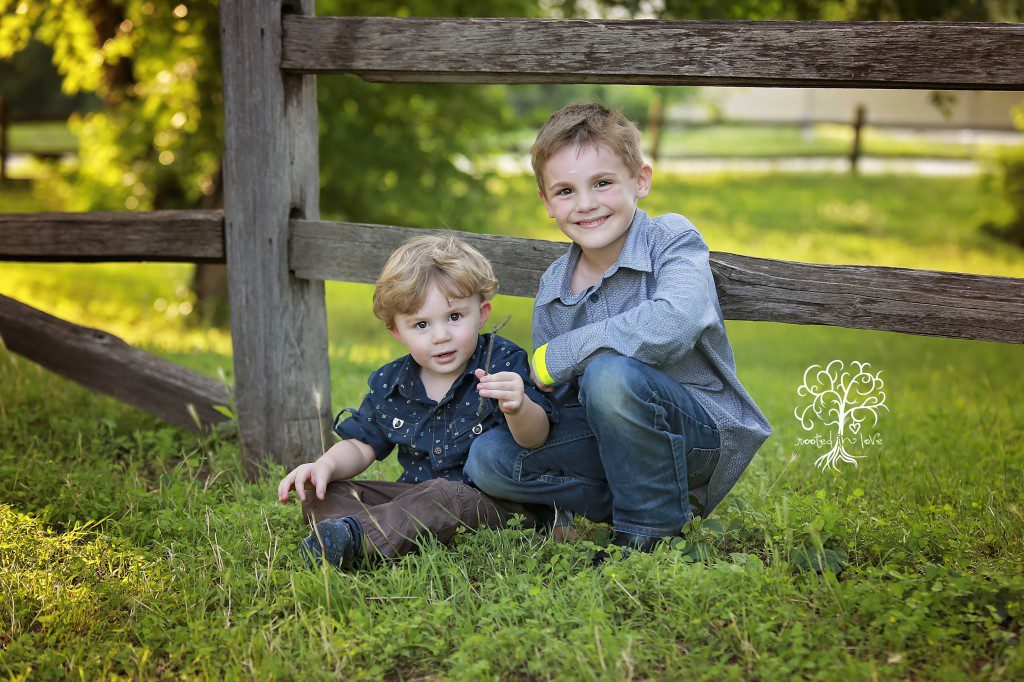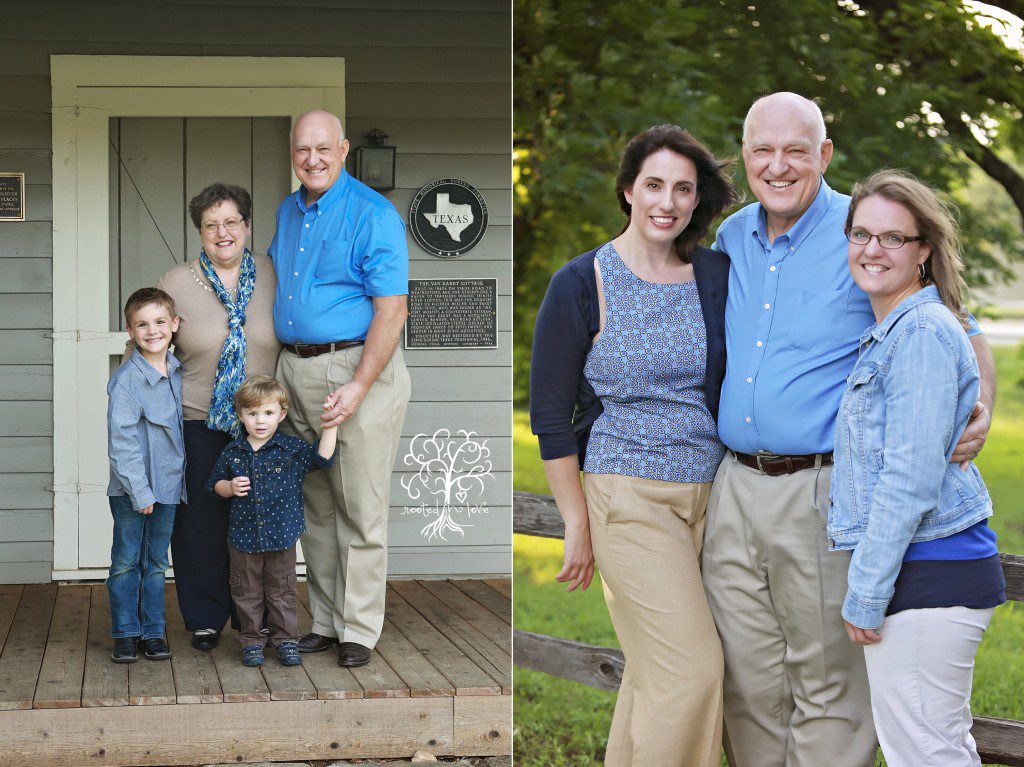 Stacy's parents are celebrating 43 years of marriage in June. That's pretty amazing.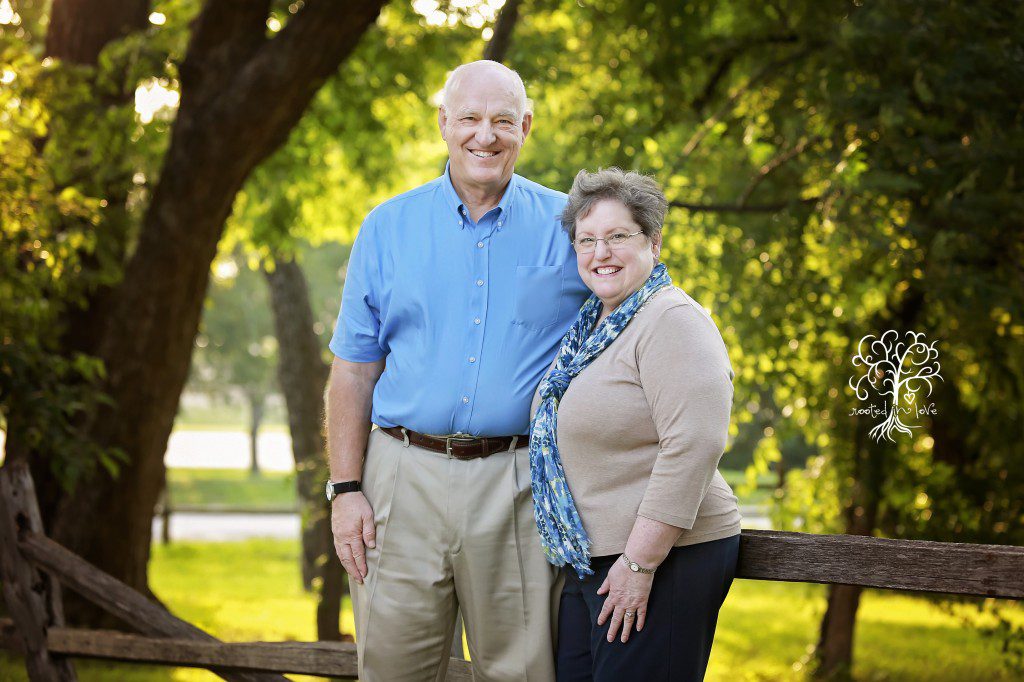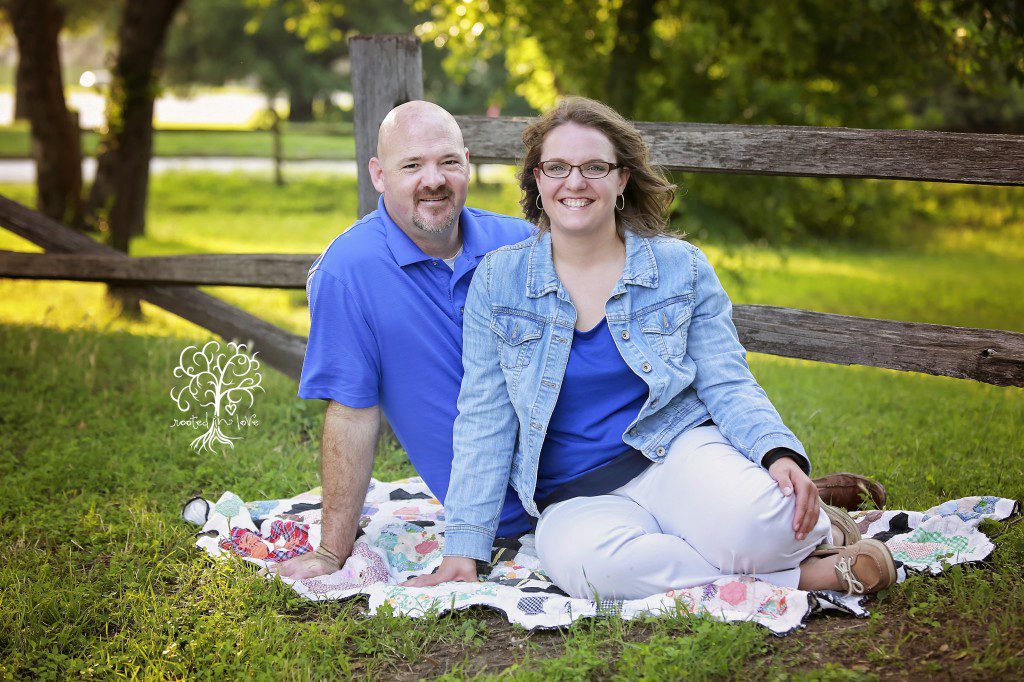 Stacy's sister, Amy, and I went to church camp together. It's been 20 years since we've seen each other! I know that she is going to miss her nephews like crazy.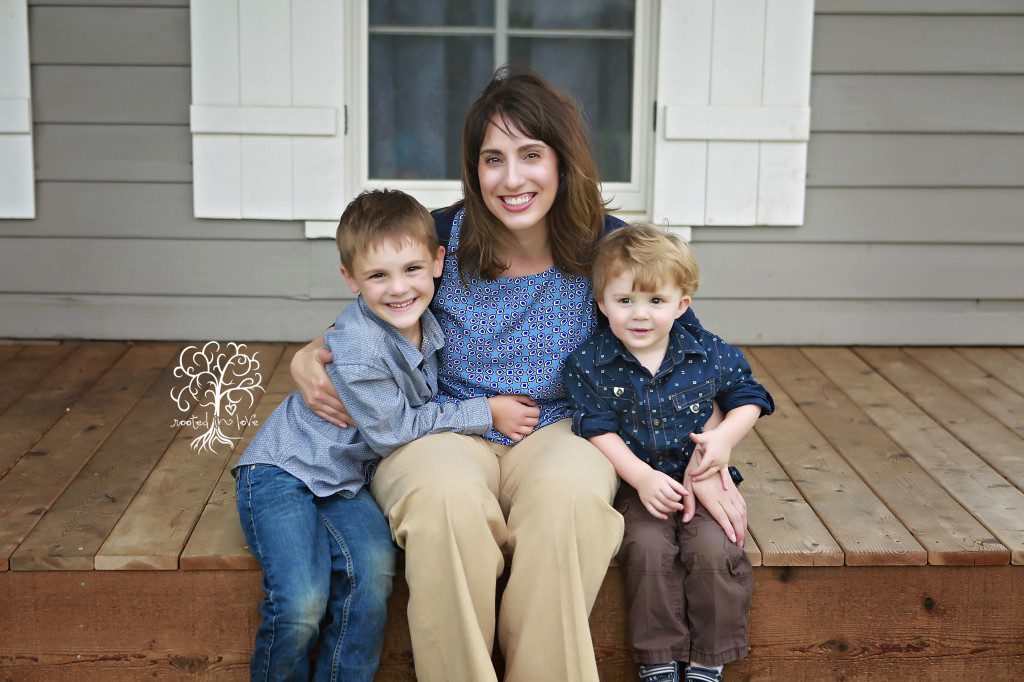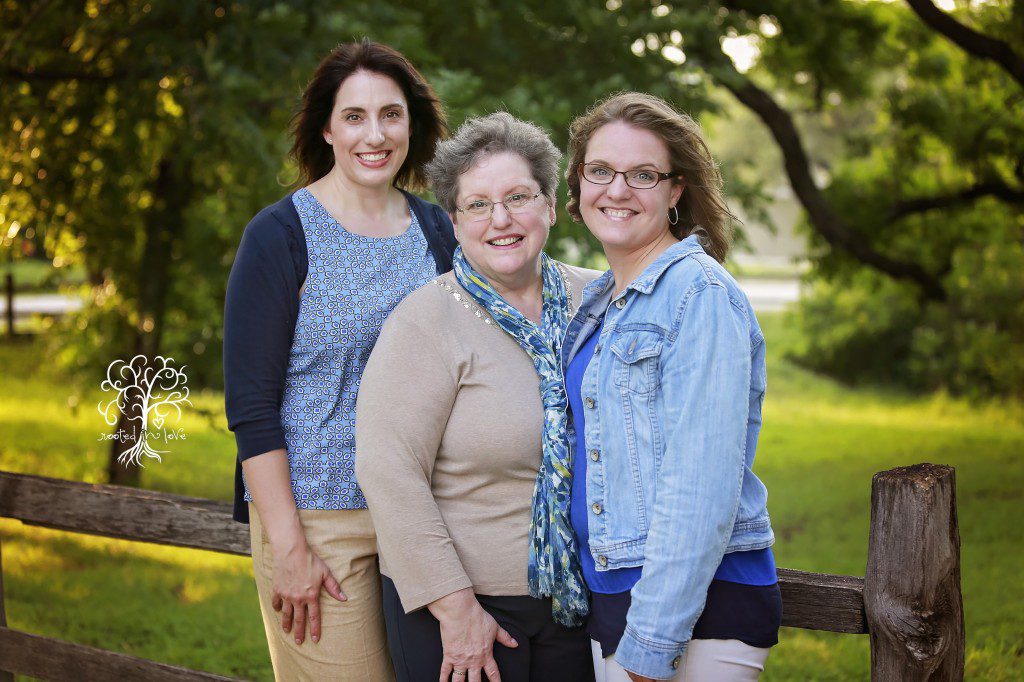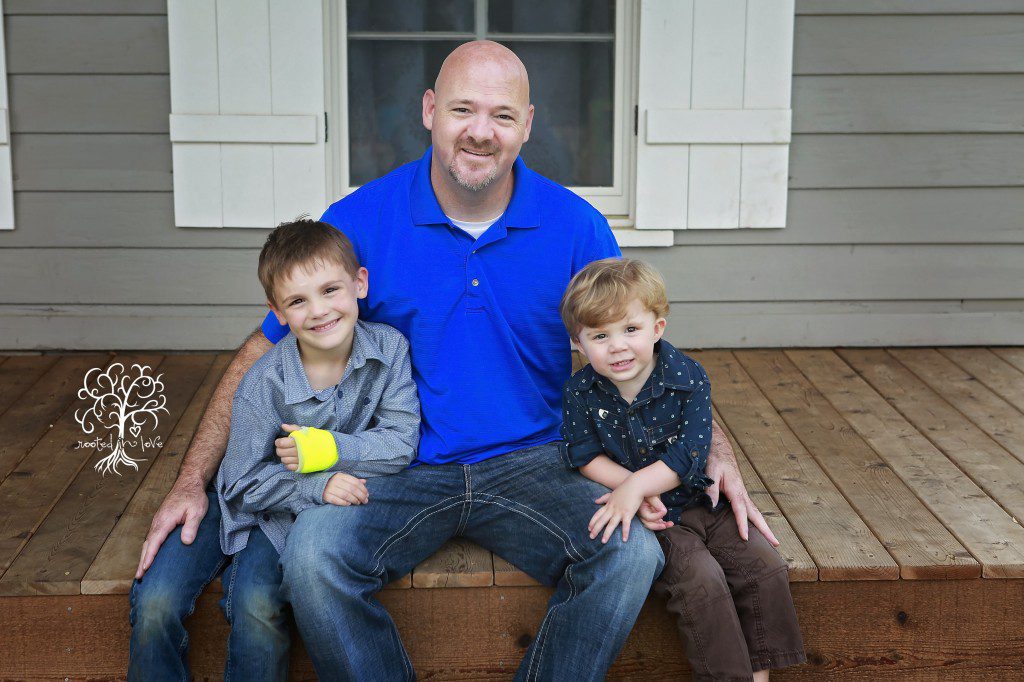 Just look at that yummy light, all those awesome smiles and sweet people. I call that success! This one is one of my favorites from the session. Stacy, I'm so happy we were able to capture these before your move. Thanks for the awesome ideas, for raising such sweet and obliging boys and for trusting me with these memories.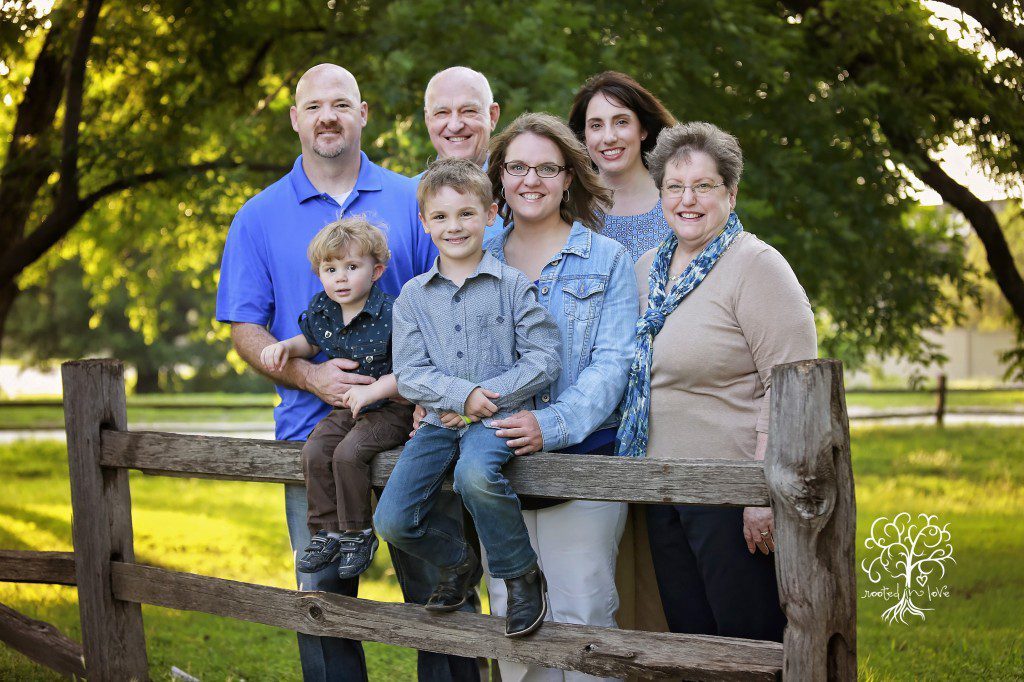 If you'd like to find out more about Rooted in Love Photography (a Fort Worth family photographer), please click here.